Image source: Disney+
With the arrival of October, everything on Disney+ has come to a standstill. Sequel to a much loved one Halloween classic "Focus Pocus" began airing on September 30, delighting both young and old fans. Our favorite witches, the Sanderson sisters, are back and casting spells on a brand new team of Salem, Massachusetts residents. Among those portraying the fictional New Englanders is Jess Lee, a Rhode Island resident who channeled her affection for the original 1993 film in a background concert at "Hocus Pocus 2."
Although Lee, 35, isn't an actor by trade (in fact, she leads diversity, equity and inclusion at a global life sciences and scientific instruments corporation), she showed off her skills in front of the camera while filming the movie as an extra in Newport, Rhode Islandlast November.
"Everyone was so nice, and there was a lot of interaction among fans like myself," Lee tells POPSUGAR. Now that she's spotted herself in the film, she tells us what it was like behind the scenes. That's how magical Lee's experience was.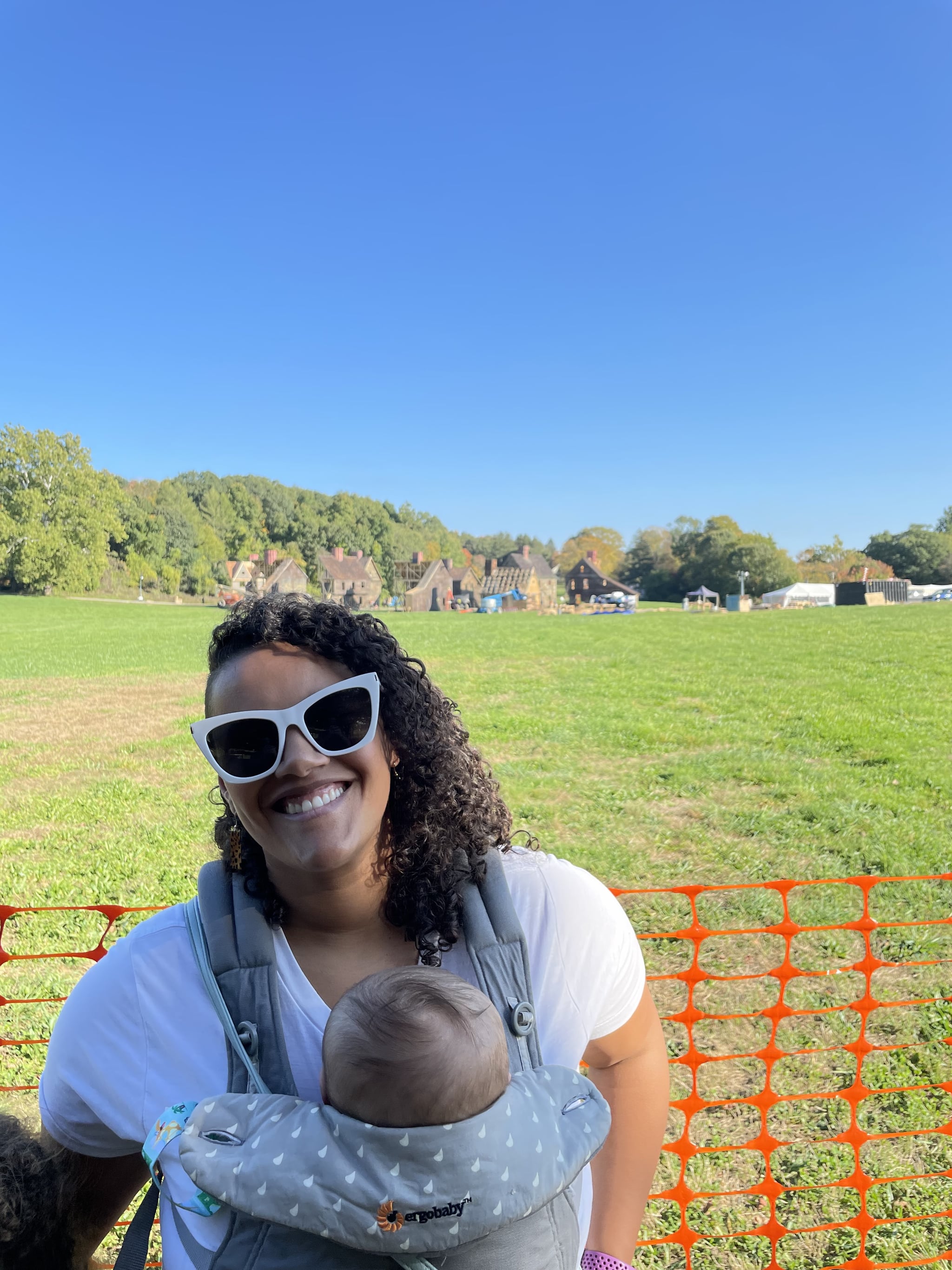 Image source: Courtesy of Jess Lee
POPSUGAR: Do you remember the first time you saw the original movie? What did you like about it?
Jess Lee: I saw it shortly after it came out in 1993, but didn't really fall in love with it until high school.
I am a child of the theater, just like the Sanderson sisters in real life. I liked the film's campiness as a child and still do. Nothing compares to the first line of "I Put a Spell On You"—the costumes, the dancing, the sheer majesty of the theater. Plus, it's probably one of the most quotable movies ever, and it's a joy for kids in the theater. This is the perfect Halloween movie.
PS: How did you react when you found out that a sequel was being made?
JL: Does yelling count? Because I definitely screamed and jumped up and immediately grabbed my DVD copy to watch. I remember there were a lot of stops and starts with the sequel, so as soon as it was confirmed that the sisters were coming back, I was excited.
POPSUGAR: So how did you get involved with the film? Have you ever done background or extra work before?
JL: Most of my friends and family know how obsessed I am with Focus Pocus, so when they posted applications for extras in Rhode Island, I received literally five text messages with the application link. Words cannot express my excitement when I was called to be an extra – I knew it would be an experience I would never forget.
And I've never done background work before. It's such a cool industry and I learned a lot while there.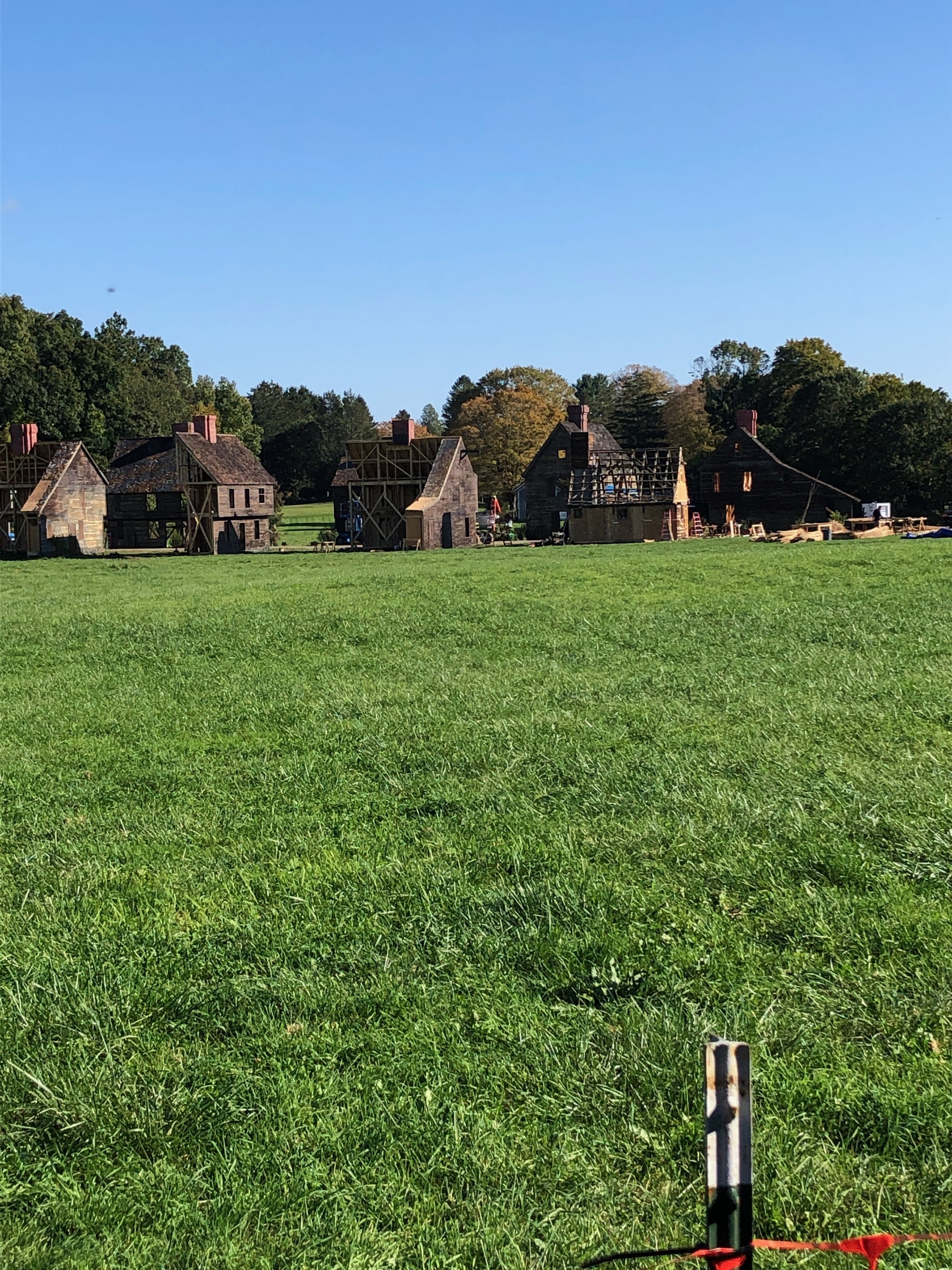 Image source: Courtesy of Jess Lee
POPSUGAR: What was a day like on set and what did it entail?
JL: It was filmed in Newport and the shoots I was on were late at night, so we were on set all night. They had a wonderful policy on COVID testing and masking that made me feel very comfortable. There was a ton of downtime, lots of shooting of scenes multiple times, and pretty decent food. I was on set in November [2021] and it was very cold but craft services had cider and hot chocolate and they put heaters in the tents and moved our holding area indoors so we could keep warm.
POPSUGAR: What were the personal sets like?
JL:They turned Newport into downtown Salem for Salem Fright Fest and the festival sets were so elaborate. My favorites were the callbacks to the first film with the names of the festival booths and the big stage. Everything was big, colorful and so well thought out.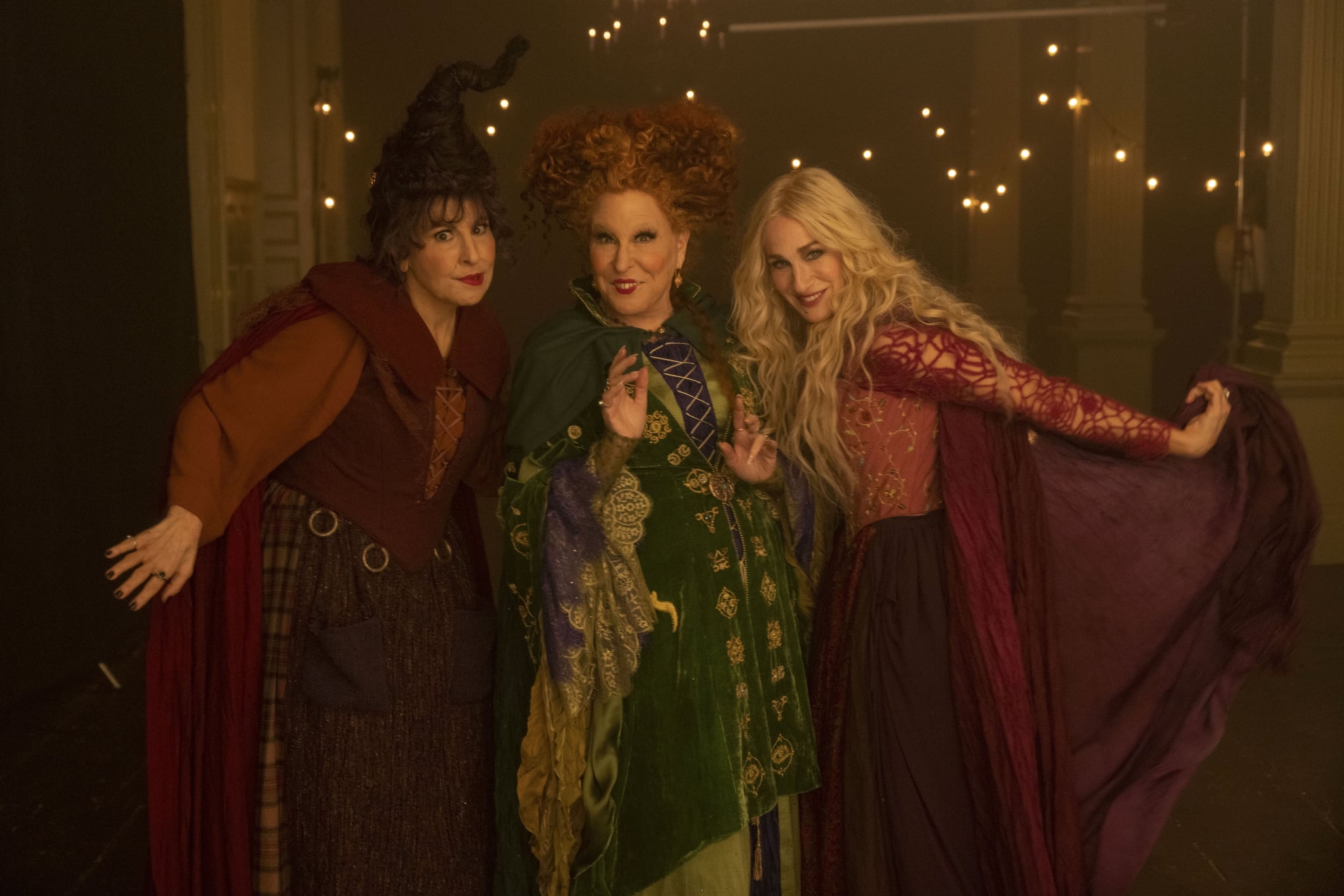 Image source: Disney+
POPSUGAR: Did you meet any of the stars while filming?
JL: My first day on set I was in the background Tony Hale, Whitney Peake and Belissa Escobedo. At the end of the scene, I walk up to Tony and he hands me one of his mayoral brochures. He was very good and super in the zone.
My last day on set was when the Sanderson sisters came to the festival and it was absolutely wild to see them in person. Beth [Midler]Cathy [Najimy]and Sarah Jessica [Parker] really seemed happy to be there, playing their characters again.
POPSUGAR: If you had to choose, what is your favorite memory from the experience?
JL: My favorite memory was the scene with Doug Jones playing Billy Butcherson. Between takes, he would talk to a group of extras in the scene with him. He expressed his great joy at being able to play Billy again, talked about being back in costume and thanked us as fans of the film. He said that the sequel wouldn't have been possible without the determination, love and support of the fans, and he's 100% right.
POPSUGAR: We need your review: What did you think of Focus Pocus 2?
JL: I liked it! It's captured the magic of the first film while reproducing a beautiful homage (there are so many Easter eggs!). What Focus Pocus has given us is campy joy, perfect quotes, and Halloween fun. "Focus Pocus 2" brings the nostalgia of the first film and adds a dash of history and a big dose of your own happiness.
Image source: Disney+